WALKS & HIKING
Dare to gain altitude!
Dare to climb by taking the lifts spread over the whole valley and follow the many marked trails that are offered to you.
Enjoy the mountain scenery, the beauty of the rhododendrons when they bloom and the undergrowth of larches, the only conifers in Europe that lose their needles in winter. With a bit of luck, you will see marmots, roe deer or Bruyère roosters!
And don't forget to take a break at the picnic area for example: it is equipped with planchas!
Altitude trails
Notre Dame des Neiges - Briançon ("Our Lady of the Snow")
This mountainside chapel has exceptional views of Briançon, the Durance valley and the surrounding peaks of the Briançon area, the Queyras and the Ecrins National Park.
> top of the Prorel cable car (2 stations) - Round trip - Length: 1.4 km - Time: 40 min*
Image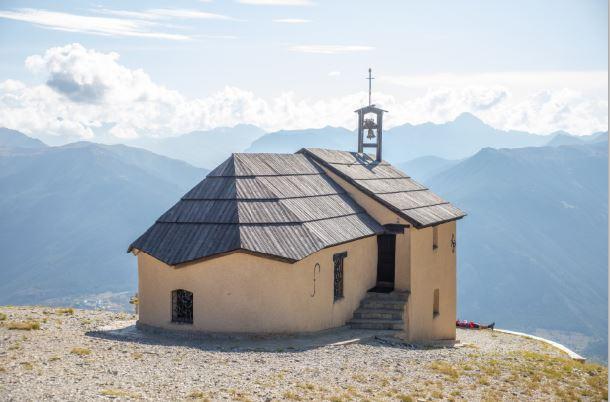 Lutins Trail - Chantemerle
Look at the growth rings on a fallen tree stump. What animals eat pinecones?
Take the family on the "Lutins" Trail and explore the mountain environment! This easy trail is fun and educational with information boards all the way along.
> top of Ratier gondola – Round trip – Length: 1,8 km – Time: 1h30*
Image
Crête des Lauzières - Monêtier
Image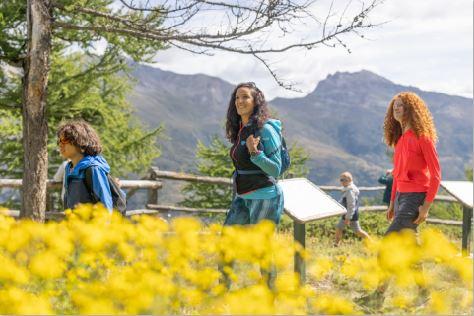 Enjoy the spectacular mountain scenery and the dazzling colours of the larch trees.
With a little luck you may spot deer, grouse or marmots. There are information boards all along the path to help you understand the landscape around you. From the top of the ridge you have a beautiful view of the village of Monêtier and the whole of the Guisane valley. It is worth the walk as a dazzling panorama of the surrounding mountains of the Ecrins National Park greets you at the top! 
> Top of Bachas chairlift – Return trip – Length: 2,2 km – Time: 1h30*
* Time and length are an indication only
Discover the many trails to explore on the altitude area, with their duration and distance, on the pedestrians map offered to you in Point Info Vente as well as in the Offices du Tourisme of Serre Chevalier Vallée.
What about the small mountaineers? They will be delighted to let off steam at the Marmot Camp located in Chantemerle.
Orientation tables and view of the mountains
Image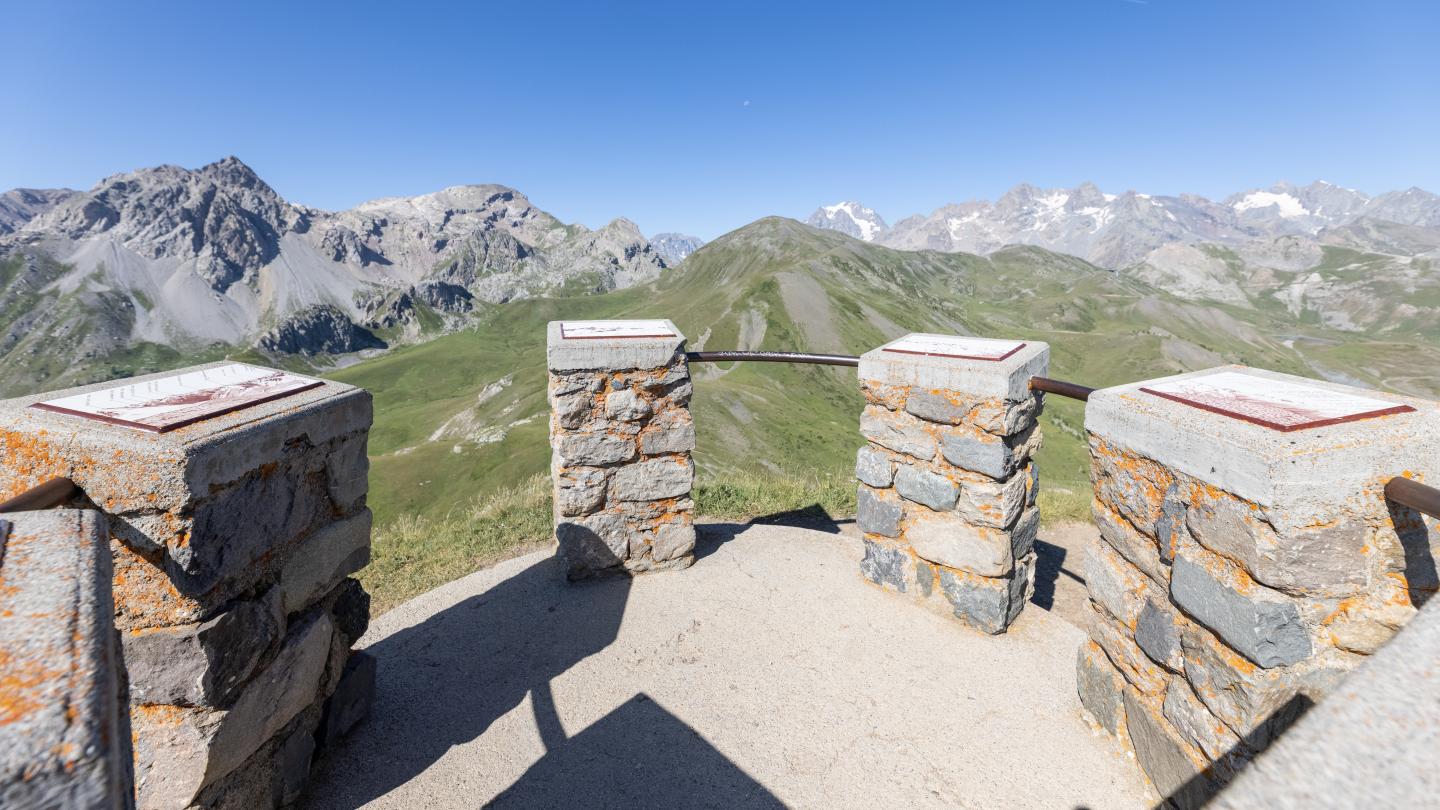 To help you get your bearings, there are orientation tables at the top of the lifts:
in Briançon: Notre Dame des Neiges chapel (access: Prorel gondola)
in Chantemerle: Serre Chevalier summit (access: Serre Chevalier cable car)
Discover all the activities offered on the high altitude domain during the summer season.