Handiski
The ski area of Serre Chevalier have been for many years working to develope the handiski.






To acces the ski area, we offer you 2 options:

 Skipass "Handiski" (on presentation of a invalidity card – incapacity percentage equal or more than 80 % – who need a guide or accomanying person) :

– Adult ou child: free

– Accomanying person: – 50% of the public price

 Skipass "reduced mobility" (on presentation of the card for the priorite passage of disabled people – incapacity percentage less than 80 %) :

– Adult: child price

– Enfant : free
Information &joy : this is a priority access service on the ski lifts of the Serre Chevalier ski area offered only to holders of a Saison Addict Pass and to Holiski members.
Liste of ski lifts that allow "Handiski" access:
Image
To call for help if you are hard of hearing or deaf: dial 114.
Image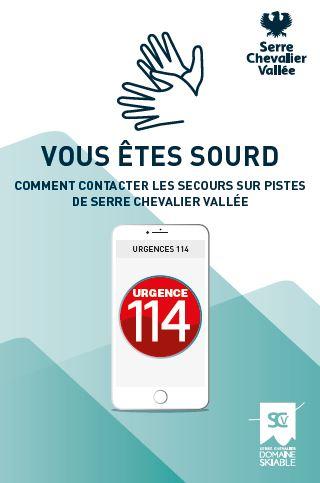 *These offers only apply to skiers. Only to the Sales Offices of the ski area.